Are Smart Bulbs Energy Efficient? Yes, But There Is More
Smart homes and automation technology are the trends right now because of the convenience, security, efficiency, and accessibility they offer homeowners. One smart device you can integrate into your home is smart bulbs, internet-capable LED lights that you can control remotely. But are claims of them being energy-efficient also true?
Smart bulbs contain LED lights which are more energy-efficient than the usual incandescent bulbs. They also offer increased energy and cost savings over LED lights because you can set them up to turn off automatically when you are not around.
In this article, you will learn more about smart bulbs, including how they work. You will also learn about the benefits of using them in your home, including security, convenience, energy- and cost-efficiency.
Are Smart Bulbs Energy Efficient?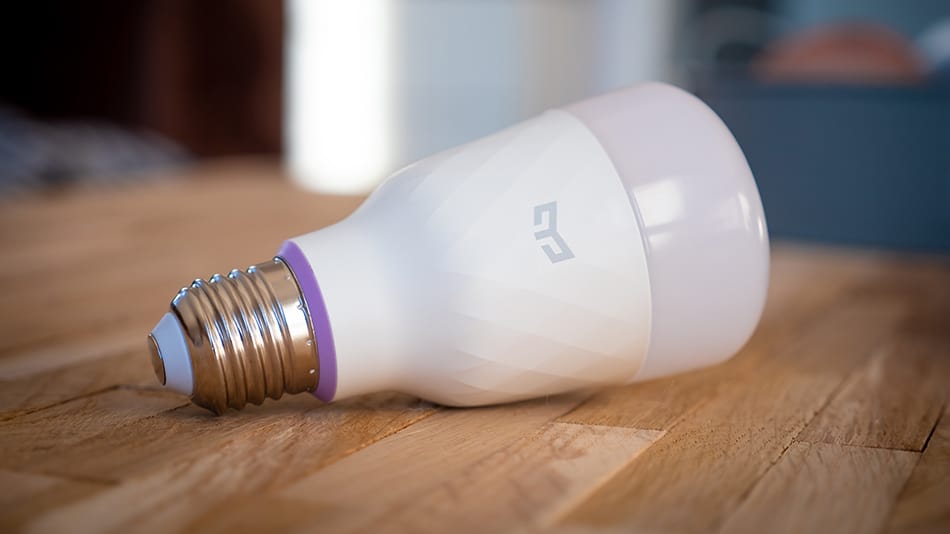 What are smart bulbs?
Smart bulbs are LED (light-emitting diode) lighting fixtures you can connect to the internet and control wirelessly. That means you no longer have to get to the switch to turn these lights on or off. You don't have to be physically home to light up your house. You can do it using your smartphone or mobile device. You can also automatically schedule your smart bulbs to turn on at night and off in the morning.
For some, you can also control their brightness. You can dim them while watching a movie on your smart TV without getting up from the couch.
How do smart bulbs work?
You will need a home automation hub for your smart bulbs to work wirelessly. This automation hub will be connected to your mobile device through an internet-based app. Some smart bulb brands will also need you to invest in a separate gateway or box to communicate with the bulbs and give them commands.
You can connect to your smart light system via Wi-Fi, Zigbee, Bluetooth, or a Z-Wave network. Most homeowners trying to automate their households and connect as many smart entertainment and security devices as possible also opt for a home automation system like Nest or SmartThings.
What's more, you can also control your smart bulbs and other devices by simply issuing voice commands with the help of voice-activated systems like Amazon Alexa and Google Home.
Not all smart bulbs are created equal. Each brand comes with its requirements, controllable features, and compatibility with other devices and automated systems.
Here's a step-by-step guide on installing smart light bulbs via Bluetooth, Wi-Fi, and Zigbee.
The benefits of using smart bulbs
Smart bulbs can do a lot more than your average LED lights.
You can turn them on even if you're not home
Some smart bulb brands have a scheduling feature that allows you to turn them on and off at specific times of the day. So even if the whole family is on vacation halfway around the globe, you can be assured that your house is never dark at night and will never look empty.
You don't have to worry about would-be thieves and burglars breaking into your home just because it's dark, and they'd know nobody's home. You don't need to leave your lights on and waste electricity while away.
Most smart lights can also be controlled remotely through an app on your phone or mobile device. So even without a scheduling feature, you can light up your home when night falls. Gone are the days when you'd come home to a dark house, fumble for your keys, and search for the light switch.
You can dim your smart bulb
Unlike your standard bulbs, most smart lights are dimmable through mobile apps. You can control their brightness without installing a dimmer switch for them. So, you can set the mood for movie nights at home or enjoy a romantic dinner with your spouse with subdued lighting sans the candles.
You can change their colors
Many brands of smart bulbs can change colors. Open the bulb's corresponding app and tap a color on the color wheel, depending on your mood.
Want warm lighting for your bedroom? Pick golden yellow lights. Want to coordinate your lighting with the festive colors of the Christmas season? You can turn your smart bulbs green and red. Are you having people over for a 4th of July after-party? Red and blue lights would take your celebrations up a notch.
Many people also swear by color therapy. So, it would also be nice to look into how different light colors affect your energy, state of mind, and physical well-being, too.
They are cost-saving in the long term
Incandescent light bulbs are cheap, but you must replace them often, and they consume a considerable amount of electricity.
Regular and non-connected LED lights are more expensive, but they last a lot longer, and they only require very little energy. So, if you do the math, you may be spending more on LED lights up front, but you still save more money with them than with your standard incandescent lights.
The great news is that, with more people using them, LED lights are also getting cheaper as time passes. So the price discrepancy between incandescent and LED bulbs isn't longer significant. As a result, the cost savings are even more remarkable.
Smart LED lights may be pricier than both incandescent and regular LED bulbs, but not by a lot. Moreover, installing them entails additional costs. But the good thing is so many affordable smart bulbs are on the market.
So, if it's a price you are willing to pay for the convenience, the ability to schedule them, their ability to integrate with your other smart devices, and the security and peace of mind they bring into your home, then you would know they make a sensible investment.
The annual savings you enjoy from smart LED lights are true, though. If your house has been outfitted with incandescent lights, switching to energy-efficient smart LED bulbs offers considerable savings on your utility bill year-round.
Energy efficiency with smart lights over incandescent or LED light bulbs
With a smart bulb, your electricity bill's cost efficiency and annual savings are directly related to its energy consumption. Old incandescent bulbs are not known for being energy-efficient. And this shows that a single 60-watt incandescent bulb would cost you an average of $4.80 a year, according to the U.S. Department of Energy.
For instance, if your house has been fitted with 20 incandescent light bulbs, that would mean a total average electricity cost of $96 annually for your home lighting alone.
By comparison, a 12-watt LED bulb would only cost you an average of a dollar per year. So having 20 bulbs in your house would cost you only $20 annually in electricity. That is a savings of $76 each year. And because smart lights are LED lights, the savings are within the same area.
And if you are worried about the added cost of your light switch being on all the time if you use smart lights, you shouldn't be. While idle smart bulbs still draw some electricity, the difference is negligible. It is estimated to be somewhere around 30 to 50 cents per year.
Conclusion
Smart LED bulbs are energy-efficient and use very little electricity, especially when compared to old incandescent lights. However, if you compare them with non-smart and non-connected LED lights, the smart ones use more energy since they are still connected to the internet, even if they are idle. The constant connection requires little power, so they can be ready whenever you control them remotely.
The energy efficiency of smart bulbs is translated into electricity bill savings.