With an automated sprinkler system, you will be able to keep your lawns and garden watered while saving lots of water. The advantages of a smart irrigation system may seem too good to be true, but adding intelligence to your watering system can reduce your usage considerably.
Smart irrigation controllers can save up to around 30% of your water usage, comparing to conventional irrigation timers.
Using these in conjunction with a personal weather station could save you a great deal of water.
The advantages of a smart sprinkler system
A smart controller replaces the traditional sprinkler timer unit. This enables a host of smart features to regulate your irrigation system.
There are various ways to interact with the device. Some using your mobile device, and others allows you to make use of a touchscreen.
Another way to control it is by using your voice activated home assistant. This is always a fun way to control smart devices.
How can it help me save water?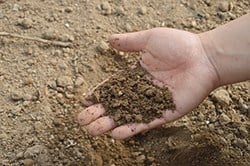 There are multiple ways that a smart irrigation controller can save water usage.
Water everything less when rain is on its way
The extra sensor or weather forecast data will let your controller know if rain is due, or has started. In this case, it will adjust the watering amount based on this information. For example, if rain is forecast for tomorrow, the unit will automatically
Tailored zones
You can input many variables like soil type, the category of vegetation, how much sun the area gets and more. This will give it enough information for it to tailor the watering more specifically to a host of variables in the location you want.
It knows how much to water
After using data you have put in, it uses this information with sensor data and the weather forecasts to determine how much it should water each zone. As you can see, these are very effective ways of saving the amount of water that is being used for your home automation sprinkler system.
Is it difficult to install?
Overall it's a relatively easy task to install one of these controllers. After you remove your old timer unit, the new controller is mounted and connected up, using the existing wiring. Also, you will need to connect the unit up to a power point.
It can usually be mounted indoors or outdoors.
So, you would need to know how to strip the insulation off the end of the wire, if necessary. You would also need to know how to drill holes, possibly fit drywall anchors and screw in screws.
If you have these basic skills and follow the instructions carefully, this should be an easy enough DIY project for you to do.
I highly recommend that you take a photo of the existing wiring before you disconnect any wires from your old unit.
The setup and programming operation is really easy for most controllers, so this won't be too difficult as part of the installation process.
What other features come with a smart controller?
Here are some features that you get with most of the popular home automation sprinkler system.
WiFi Connectivity
A connection with WiFi is possible with most smart irrigation controllers. This allows you to integrate it with other smart devices.
One of the biggest gains from this is being able to access your whole irrigation system from anywhere in the world, using your mobile device.
You may be able to get a significant discount
If it's EPA water sense certified, you may be able to get up to half of the original price, depending on where you live. Rachio also has a rebate finder on their website. However, it might not be worthwhile for everyone.
There is a bit to do in order to get the rebate. Your property has to be over a certain size. An official has to come over and do a survey and forms have to be filled in etc. Some people might just want to pay the money and get done with it.
Stored data to help you fine-tune your system
Lots of data logs provide information on past watering schedules and weather. You can use this to tweak your scheduling even further, by observing past weather, when it watered and for how long. You can get pretty geeky with all the information it provides, so if data is your thing, this will make you smile.
Other forms of control
You are able to use ITTT with certain makes and models of these devices. This is great if you want to create your own custom way to operate your irrigation system.
Apart from being able to operate the system using an app on your phone, you can also use a web browser with your computer to access all the features.
Multiple zones for different schedules
I've touched on this before, but I think it's a big one. Being able to regulate how much water each area of your garden gets, is a massive saver right there.
Instead of only being able to turn on everything for a fixed time period, you can now water some areas, more than others.
You'd be surprised as to how much can be saved, by not watering certain areas for as long as other areas.
How does an automated sprinkler system work?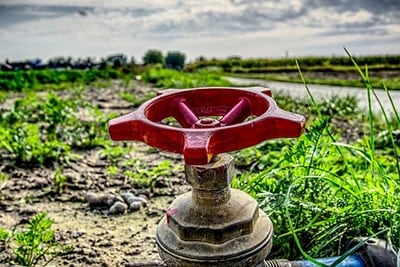 The controller is responsible for the control of individual valves which supplies the water to the areas intended, from the respective valves.
Each valve connects up to the controller and is able to be turned on or off, in an instant.
Conclusion
If you already have a water irrigation system and you are using an old timer unit, in my mind it would be wasteful not to upgrade to a smart sprinkler system.
If you are considering an irrigation system for your garden, a smart controller would probably be the default choice anyway.
However, if you cannot decide whether you want to spend the money on an upgrade, just think about the savings in your bill. It should pay for itself in very little time.
Above that, you will be able to keep every part of your garden green and save some water.