Does a Smart TV Work Without Internet Connection?
Smart TVs are the latest television technology, allowing you to access certain internet-based apps and functions. Unlike your standard TV, which only allows you to watch regular and cable TV channels and connect to multimedia players, a smart TV lets you stream content from Netflix, YouTube, and other online platforms and integrates with voice control and smart home devices.
Does A Smart TV Work Without Internet Connection?
A smart TV works without an internet connection as it still has the basic functionalities of a standard TV. However, without the internet, you won't enjoy all the advanced features you paid extra money for. In other words, you won't be able to use your TV's "smart" aspect.
This article will discuss smart TV, including the benefits of getting one and what you can do with it. It will also share tips on troubleshooting internet connectivity problems and discuss the pros and cons of getting a smart TV without an internet connection.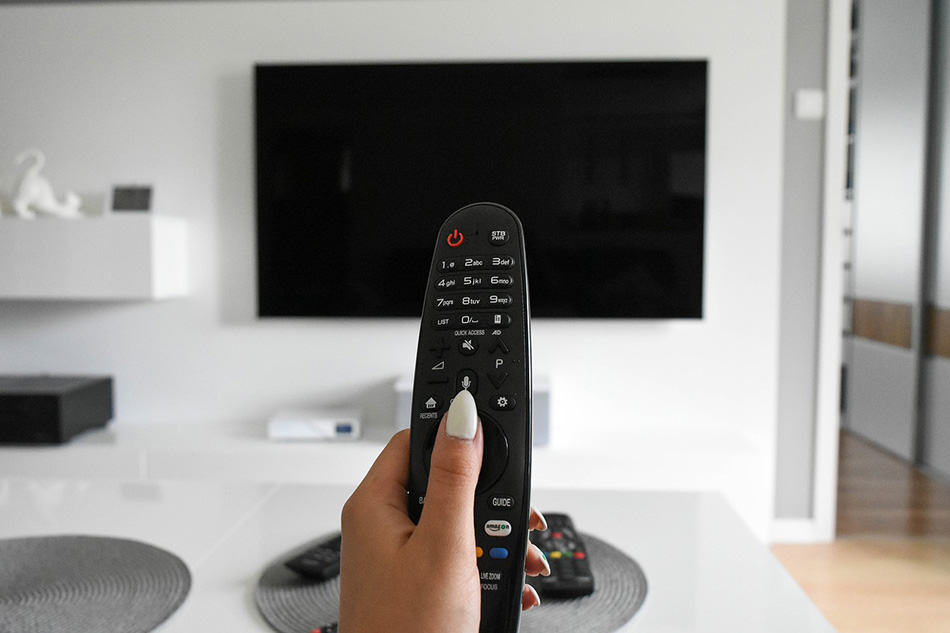 What You Need To Know About A Smart TV
Gone are those days when the only thing one could ever wish for in a TV was a color display. Since then, TV makers have come up with various television technologies that have made TV viewing more entertaining, enjoyable, convenient, and immersive as the years go by. 
At a time when the internet reigns supreme, a TV with the capability to connect to the web is the ultimate home entertainment device.
A smart TV functions more like a computer screen, smartphone, and smart home device. It offers internet connectivity, a wide range of entertainment options, and support for web-based applications. You can stream videos on Netflix, Hulu, YouTube, and other video streaming platforms with a smart TV.
You can also check your social media pages and play online games with your smart TV as your giant screen. 
Moreover, you can integrate it with voice recognition devices or speakers and even use these to control and manage connected home gadgets. For instance, you can ask Alexa to look for a particular movie on Netflix, and your smart TV will get right to it.
You can also ask Alexa to show you the dashboard of your home security devices, such as smart sensors and cameras, and your smart TV will display it for you.
Smart TV Features
Smart TV Features That Require an Internet Connection
Some specific features of a smart TV that would require it to be connected to the internet include:
Downloading apps: You will need to download apps on your TV, and to do that, an internet connection is a prerequisite.
Streaming services: To use video streaming sites and platforms like Netflix, Amazon Prime Video, Hulu, and YouTube on your TV, you'll need to be connected to the internet. It needs to be a good and fast connection, or you're going to deal with too much buffering.
Firmware updates: Just like your computer and your smartphone, you will need to keep your TV updated with the latest firmware, too. An internet connection is necessary for these firmware updates.
Voice features: Most smart TVs are compatible with voice recognition devices like Amazon Echo. You can only use voice assistant features like Google Assistant and Alexa when your TV is connected to the web.
Smart TV Features That Don't Require an Internet Connection
Your smart TV is not entirely useless without an internet connection because it still has features you can access and take advantage of. These non-internet-based features include:
Multimedia device connectivity: Even without the internet, you can still use your smart TV to watch and listen to media. You can connect it to your Blu-ray, DVD, and other multimedia players to watch movies and TV shows and play music.
Gaming console connectivity: You can play games that are not online-based by connecting your gaming console to your smart TV.
Local media streaming: You can store videos and photos in a USB stick and view them on your smart TV by plugging the USB stick in the USB port.
Access to regular TV channels: You can still watch your favorite TV shows on regular TV channels using an antenna or a cable box. However, you will have to watch them in their allotted time slot.
What To Do if it Won't Connect to the Internet
If you have purchased a smart TV but have problems connecting to your Wi-Fi network, you will have to do some troubleshooting:
Be sure you typed in the correct Wi-Fi password.
Unplug your modem for a few minutes, then plug it back in.
Turn off your router for several minutes and turn it on again.
Unplug your smart TV for a few minutes and plug it back in.
Go to your smart TV's settings menu, select network status, and then proceed to network reset.
Update your smart TV's firmware to the latest version.
Try turning off all the firewalls to rule out any issues related to them.
Another reason for connectivity issues is a weak or intermittent connection or no connection at all. There may be devices in the room, such as phones and personal computers, that interfere with your internet connection, or it could just be a problem with your internet service provider.
If none of these methods are helpful, you should contact your smart TV manufacturer's customer service. They may be able to help you spot the problem. It is also better to do this if you are not tech-savvy as forcing to fix the problem yourself may damage your TV.
Getting a Smart TV Even Without Internet at Home
If you plan to get a smart TV but have no internet access at home, then it's just a matter of weighing the advantages and the disadvantages.
Pros
Even if you don't have an internet connection at home, getting a smart TV still has its benefits. For one, smart TVs have more HDMI ports than standard TVs, so you can still connect a lot of devices to them, like video game systems, multimedia players, and cable boxes.
Moreover, smart TVs usually have much better overall video quality and image resolution than standard TVs. This is because most of the latest TV models with the most advanced display technology are also smart TVs. So, these two qualities come as a package deal. Thus, a smart TV would be a great choice if you want a more immersive TV viewing experience.
It's also nice to have a smart TV ready for when you finally get an internet connection at home.
Cons
If you don't have a home internet connection, it doesn't make sense to get a smart TV. This is because a smart TV costs a lot more than a non-smart TV and not taking advantage of its smart features is like wasting money. Smart TVs cost around $100 more than regular TVs, which can be better spent on something else.
Moreover, without internet connectivity, you won't be able to get firmware updates, which is necessary to improve your TV's general performance.
Conclusion
Smart TVs still work without an internet connection. You can still connect it to your cable box, your multimedia players, and your gaming consoles to watch your favorite TV shows and movies and play your favorite games.
You can't stream from online video streaming platforms or enjoy other web-based apps and features. Since these features constitute the "smart" aspect of your TV, not connecting to the internet would be like using a standard TV.