I'm sure you are familiar with the feeling of frustration with certain things in your bathroom. This is especially true when you are in a hurry to get ready. To remedy that, here are some of the best bathroom gadgets I could find.
I'd like to share some of the things I found that helped me to have a smoother bathroom time.
Some of the suggestions are also intended to help you be more comfortable, while you are in the bathroom.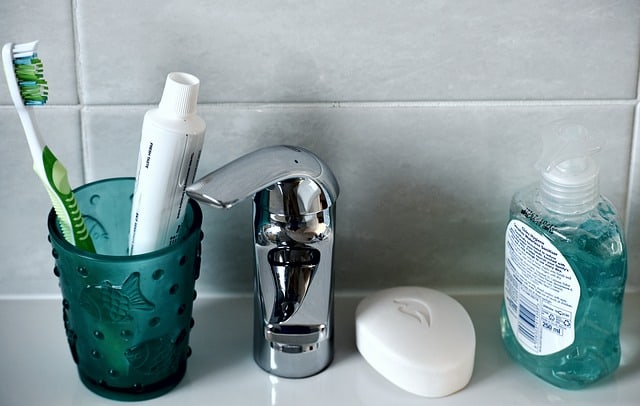 Here's the products list
I've tried to keep true with the technology theme of this site, however, don't be surprised if you see something that's a little simpler mentioned on this list.
I've tried to keep things as practical as possible.
1. Electronic device organizer
If you have electronic toothbrushes and electric shavers, they need recharging. Keeping them on your vanity full time soon becomes annoying.
There are shelves that attach onto your wall socket to hold all your devices and toothbrushes. No more cables in the way, or watching out for water getting near your chargers or shavers.
2. Smart mirror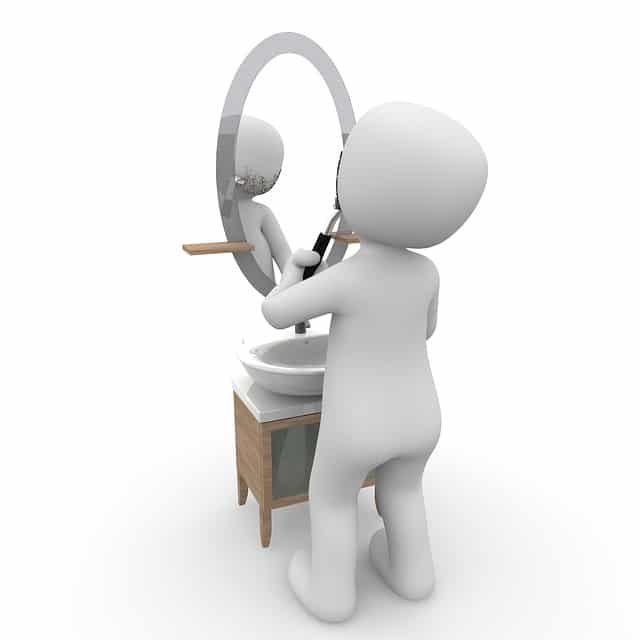 This is incredibly helpful when I'm trying to keep track of the time and how long I'm taking in the bathroom. Sometimes I have to be somewhere really quickly and I don't always have the time for all my grooming routines.
By having the time, I can always decide which rituals to cut short in order to keep me on time.
They have a ton of features. Touchscreen capable, facial recognition and reminders etc.
There are even more benefits when using a voice assistant with it. You can ask your assistant to display the information you need at any time.
If you want to get your geek on, you can actually build one of these yourself.
Here is a tutorial on doing just that:
ALEXA Smart Mirror (New Build)
3. LED shower head
I love the cool looking lighting on anything, especially when water is involved. Having a shower head that lights up is one of those examples for me that I just love.
Being able to know more accurately where I've adjusted the shower's water temperature, is also a benefit. By gauging the color of the shower head, gives me an idea if I'm set on my favorite water temperature.
No power is needed to make it work. It relies on a small internal turbine that uses the water pressure to rotate it, generating its own internal power.
It's easy to replace your existing showerhead and is an inexpensive purchase.
You can the similar products for your faucets.
4. Underwater bath light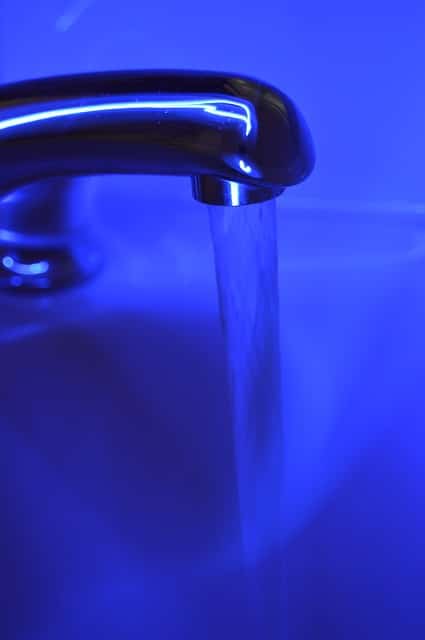 If you enjoy a relaxing setting while having a soak, then this will definitely help you to set the mood. Enjoying a glass of wine while lying back in the tub can be so relaxing, but what adds to that is a glow of my favorite color emanating from the water.
You get bath lights that are able to flash all different colors. For me, one consistent color of my choice is enough. I don't want to feel like I'm in a nightclub when trying to take a relaxing bath.
5. Wall heater
Some areas in the world get very cold winters, no doubt. When you existing bathroom heating is simply not enough, this might be the product for you.
Bathroom heaters are available on the market that not only mounts in the ceiling but on the wall too. These are a great choice to warm the air in the bathroom before you take your shower or bath.
6. Shower organizer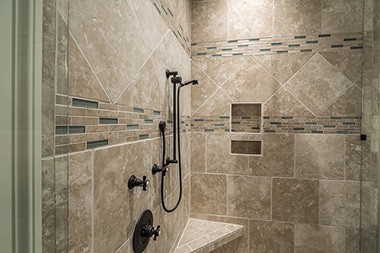 I'm sure all of us have experienced this at one time or another. You struggle to fit your extra large shampoo bottle in a convenient place in your shower. Or you don't have a reliable place to keep a razor, without it being knocked off its shelf from time to time.
In most of the showers I've seen in my lifetime, so little of them take careful consideration as to where you're going to put things.
I realize this might an obvious suggestion, but I've noticed it gets overlooked by many, so I think it's worth mentioning.
By adding the appropriate items, you can clear up and gain access to all your essentials, without difficulty.
There are a few variations of shelving that can be added. Some hook over the edge of a shower panel or faucet area. Other types get screwed or permanently fixed into the shower panel itself.
There some of these caddies that use suction cups to mount. I have tried these in the past and instantly got frustrated. This is due to the way that they lose suction and fall off all the time. In my mind, they are simply a waste of money.
7. Automatic shower cleaner
Keeping the panels dry in your shower goes a far way to reduce build up. This means having to clean the shower less often. One of the ways is to squeegee the shower panels every time you get out of the shower. The other way is to clean your shower as often as you can.
If you are looking for a better way to deal with this, a device can help you reduce the amount of cleaning in your shower.
A unit hangs off your shower head and you simply push a button after your shower. It will spray a special liquid inside your shower to avoid mold buildup and other buildups that occurs. A cost-effective way to reduce cleaning in your shower.
A simple Google search for 'automatic shower cleaner' should reveal products you could use to accomplish this.
8. Heated bathroom mats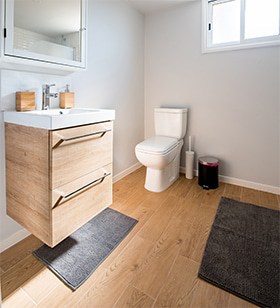 Floor tiles can get cold, the winter time can be uncomfortable and especially when getting out of a bath or shower. The bulb heaters mounted in the ceiling helps, but what about where you step?
A heated mat can help warm the bathroom and avoid cold tiles with every step.
You can get heated floors installed easily enough, but heated mats are the quick and easy fix.
You are now able to purchase cordless heated bathroom mats that last up to five hours on one charge. It contains a removable battery pack. If you are serious about something like this, consider buying an extra battery pack for convenient alternating charging cycles.
9. Air drain or toilet blaster
Sometimes the toilet blocks up, or you get a clogged drain while you are busy in the bathroom. An air blower with different nozzle attachments for each different type of toilet or drain, allows you to clear anything that has a physical blockage.
You simply pump the plunger on it a few times, form a good seal by applying the correct nozzle, and pull the trigger. Depending on how bad the blockage is, you might have to repeat the process a few times to get the debris all the way out the other end of our drain pipe.
10. LED Edge mirror light with demister
Tired of your mirror fogging up? I'm sure you've seen the tips and products that you could use on your mirror after you clean them to avoid them misting up again. I found it to be inconvenient to have to do this every time I just wanted to clean the mirror.
With this product, you attach it once and never worry about your mirror steaming up ever again. The surrounding LED lighting gives the whole bathroom a more futuristic and elegant look.
Conclusive thoughts
There are many more products out there, and I hope something from this best bathroom gadgets list helped you find your ideal item.
These are what I consider to be a good starting point to get you more streamlined in your bathroom activities. Hopefully, you will be a bit more comfortable too.