20 Smart Living Room Ideas (Make Your Living Room Awesome)
I have thought about this a few times since owning my home. I love technology, but what about smart products for the living room? Here are some smart living room ideas to make you comfortable.
After pondering upon this thought on many occasions, I have bought a few products over time. Some of them are on this list.
The smart living room ideas list
I've also tried to get ideas from as many people as I could, to give you the most practical tips that most people should find helpful.
1. A voice-activated assistant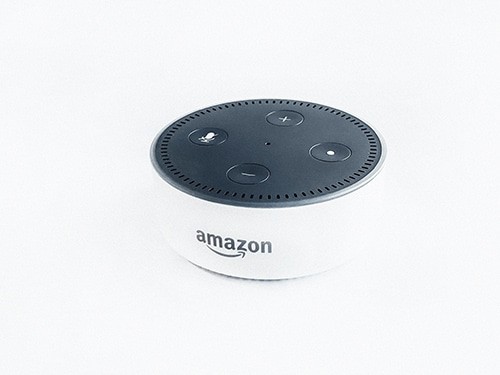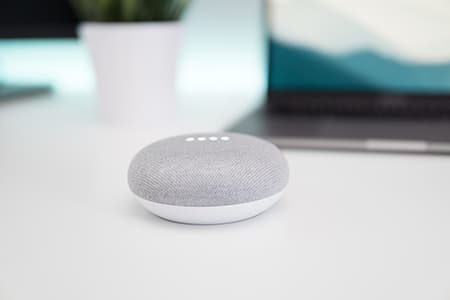 I thought I'd mention this item first, as it's the cornerstone to making all automated products work in the most convenient way. This holds true for just about every room in your home, not just the living room.
Voice-activated assistants can perform a wide variety of tasks, simply by asking. The more smart devices you have in your home, the more useful it becomes.
The two most popular products are Google Home and Amazon Echo. There are various models of different sizes and price points in each brand.
These assistants help you control all your devices in your home using your voice. Ask it questions like what the weather is like or to play a film on your TV. It all depends on what you have set up to work with it as to what you can control with it.
Once you try it, you'll never look back.
2. An automatic input selector
This useful product is can help you automate your other devices. Connect it up to Alexa, Google Home or any other voice-activated assistant to allow any devices to be switched over to your TV or audio system, simply by asking.
Let's say you have an Xbox or Bluetooth player. You want these to be selectable without pressing buttons on your remote control.
Having your voice assistant control a selector that these devices plug into, allows you to power up your Xbox and TV and display it on your TV with one voice command.
So if you want more convenience, automatically switching all the inputs on your home theater setup, try this as one of our ideas.
3. Smart bulbs
These are excellent mood-setting devices. Tell your voice assistant to dim the lights and you instantly have the perfect ambiance in your living room.
Also adding these to a floor lamp can give you very nice individual lighting in preferred areas of your living room.
A shelf lamp can be a great display piece and provides you with the lighting you need in the right place.
Smart bulbs are also good for controlling the times that you want your lights on. It's especially nice coming home to a lit home after a full day of work.
4. Smart coffee table
There are some really awesome smart tablets being introduced to the market.
One specific table that I've seen is the Sobro coffee table. They also make a bedroom side table. Both of them are loaded with features.
They have LED lights, Bluetooth speakers, refrigerators, wireless chargers, and other cool features built right into them.
I also like the nighttime illumination that you get with the side table. It's helpful when you get up at night.
It comes with a tempered glass top so no coasters are required. It also has some touch controls built into it.
It's slightly pricey but it definitely provides you with something elegant, useful, and feature-rich.
5. Automated shades or curtains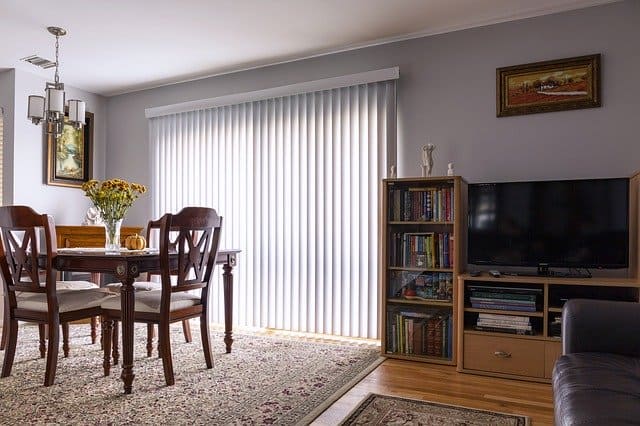 I think that part of making any living room awesome is not having to lift a finger. Making everything as effortless as possible.
By installing automated shades or curtains, you can just let your voice assistant know if you want your shades closed or adjusted, without having to get up from your comfortable sofa.
These products are very easy to install and there is a solution designed for any type of situation.
6. Motorized projector screen controller
If you have a projection screen and don't use it quite as much because it's a bit inconvenient to open it up every time to use it, this is perfect for you.
If you already have a motorized screen, you can easily install a remote controller for it.
Another way is to replace the whole projector screen with one that already has motorized and remote functionality.
If you tie in a hub like a Harmony Hub with Alexa, you can control the screen by using voice commands.
7. Smart plugs
Powering on or turning off some devices in the living room can be difficult to get to. If you are like me and prefer turning everything off when being gone for the day, this is the ideal solution for you.
Smart plugs can be extremely handy for many things in your home. But in your living room, all those devices using small amounts of power being on standby don't have to be an issue any longer.
Control them using your smartphone or your voice assistant.
Having them come on automatically at certain times, makes me feel like my devices were never turned off in the first place.
8. Smart speakers
If you need fast connectivity from your smartphone or other devices, you will find that a Bluetooth speaker is quite handy. Sometimes we are looking at something on our phone and would like to hear it straight away.
By having it connected to a smart speaker, you can listen to it with much better audio quality immediately.
9. Smart remote control
I know all about this one, and I'm guessing you do too. There are way too many remote controls to control everything in your living room.
And even if you have some sort of remote control already, chances are it won't be as nice as a smart remote control.
There are smart remote control apps that can install on your smartphone. While those can be handy, I prefer a dedicated product.
With smart remote control, you can connect just about anything with it. You can even have multiple things happen with just one function. So if need to turn on your game console, it will turn on your TV and amplifier automatically.
There are many more features you get with them, so it's definitely worth looking into.
10. Fire TV Stick
Having a Fire TV stick or a compatible TV to use with your voice assistant is every person's lazy day must. You can control what you are watching or listening to by simply giving a voice command to your voice assistant.
You simply plug it into an HDMI port and connect it to a USB port for power and you are done. Just set it up on your Wi-Fi and you now have a smart TV that can be controlled with your voice too.
You may have most of the apps that come with the stick on your TV or gaming console. But it's the other features that make it useful.
It's fast and smooth to use and I'm sure you will enjoy it for the price you pay for one.
11. Beverage refrigerator / Drinks cooler
Not having to walk to the kitchen to get your next beverage is another way to save you some effort. A small beverage refrigerator next to your sofa can provide you with cool drinks right in your living room.
Mini fridges can be used in many places in your home. If you have a small area in your living room in which you could a mini fridge, it can provide you with 80 cans or more of cool beverages.
This sounds very nice for a hot day when you prefer laying on your sofa and enjoying some cold ones.
12. A smart weather station
These are great devices for keeping an eye on the weather in a very accurate manner.
They can share data across other devices in your region allowing for better short-term predictions of weather changes.
Not only can you benefit from more accurate weather information, but you can keep an eye on the air quality inside your home among other helpful features that I talk about what smart weather stations can do.
13. Smart ceiling fan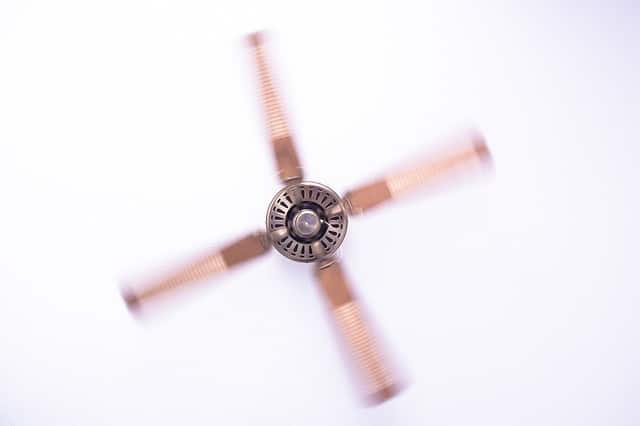 Not only can a smart ceiling fan provide you with cooling comfort, but it's also quiet. Couple this with the ability to control it with your voice assistant makes it a perfect cooling device.
This is especially true for everyone that wants natural air that an air conditioner cannot match.
Modern smart ceiling fans are starting to look a lot more appealing. With a more sleek design, it also provides great features.
Now there are many different speeds to find the perfect noise-to-air ratio. It also has good LED lighting built into it.
You can set it up with your smart thermostat in order to gain better-automated control over your cooling.
Another way to control it is with your mobile or your voice assistant.
If you already have a fan, you can install a smart controller for it.
There are many more useful features to do with these fans. I'm sure you won't be disappointed.
14. Reclining sofa
Not only can you get a reclinable chair, but now reclinable sofas are ready to be welcomed into our living room.
These are great for more than one person to enjoy the comforts of a recliner, but still being able to enjoy it on an individual adjustment for each person.
It can also come with built-in Bluetooth speakers, which allow you to have convenient connectivity with your smartphone or tablet.
Some of them even have drink holders with coolers built into them. They also have a LED light ring around them to see where to put your drink.
15. Smart RGB lighting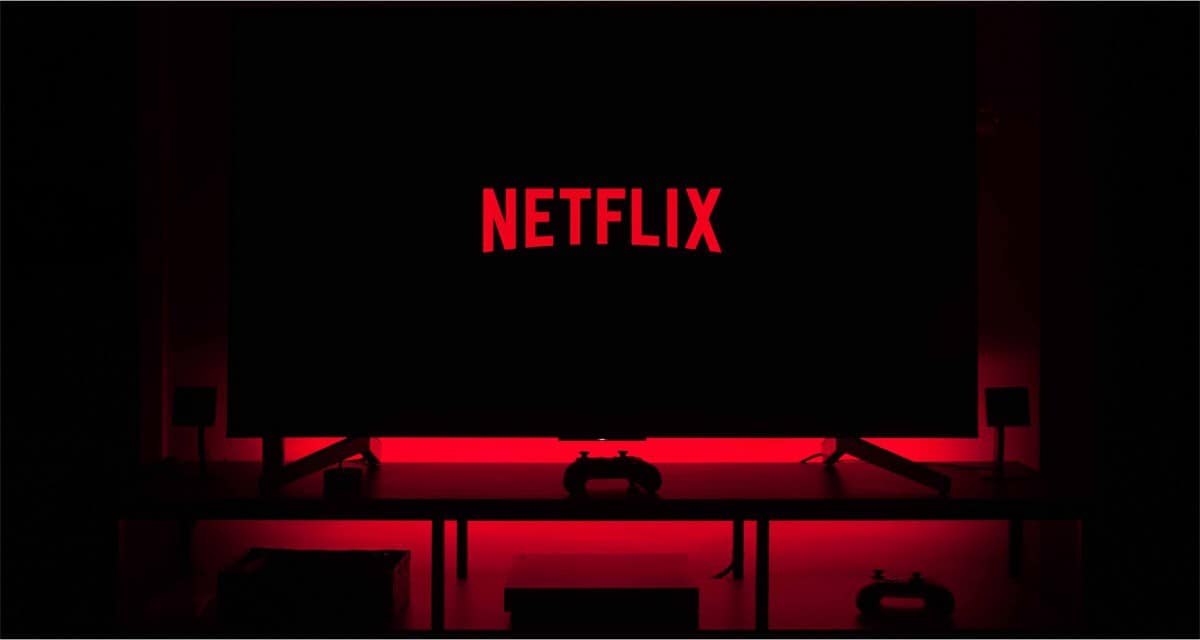 You can add RGB strip lighting to the rear edges of TV cabinets or on the back of your TV. This light can be controlled with a smart plug or remote control.
You will be amazed by the atmosphere that you can experience with these lights. Set the mood with the color of your choice and the gentle glow that gets produced from it.
Because it's not direct light shining as an ordinary light bulb does, you get to experience an immersive light that is perfect for becoming cozy and comfortable and watching the screen without straining your eyes.
It will add an extremely modern look to your living room, and anyone that sees it will think it's a living room from the future and that it's most likely filled with smart products.
16. Foot massager
This is great while relaxing in front of your TV watching a film or your favorite show. Have a foot massage when you want something that never gets tired.
These devices are becoming really intelligent in the way that it delivers the massage and all the areas they can get into that never could before.
They can even heat up the areas it's massaging to increase blood flow for a better massage.
They are quite compact and you can pull them out when you have some time to sit in front of your TV.
I'm guessing that this would also be an ideal mothers day or wife's birthday present, wouldn't you?
17. Portable air conditioner
For those of you that rent your home, this is a nice way to get cooling into your living room or even your bedroom, without having anything physically installed. The other benefit is that if you ever have to move, you can take it with you.
It's easy to set up. Take the hose duct and close your window on it to seal it up. Take the exhaust hose and connect it to the exit duct. Hook the power up to the air conditioner and you're done.
Some of them have an intake hose, which is a superior unit as it can take in air from outside.
It's good for climates with high humidity, as it can dehumidify too.
18. Meteorological display piece or stormglass
Having something that is pleasing to look at and serves a practical purpose is always going to be a worthy item in my book.
This product lets you know what's going to happen with the weather by observing different formations inside the liquid.
A clear liquid indicated a nice day. When it becomes cloudy the weather isn't going to be optimal.
If the flakes start rising it's telling you that clouds and stormy weather are on their way.
Sometimes it may seem like it's not quite accurate, but this is simply due to the fact that the weather patterns sometimes change very quickly.
I think that this is well suited to give your living room a nice little conversation piece.
19. An ethanol fireplace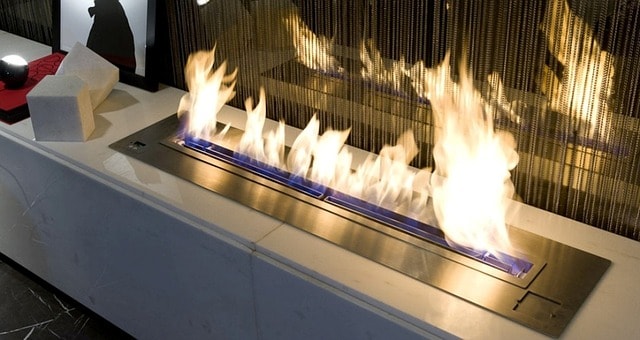 If you are wanting to add a fantastic-looking fireplace to your living room, you will definitely like this.
An ethanol fireplace does not require difficult installation. You can simply mount it where you want, fill the tank and enjoy it.
It doesn't release any harmful fumes so no chimney is required. It also gives off a real flame so it doesn't look artificial.
Even though it burns cleanly, it can still be hazardous being a burning flame using fuel and you should still have ventilation in the room. Some of them can still generate some minor odors.
Some of them come as complete units that look like pleasing pieces of furniture.
It's quite efficient and can burn for a fairly long time on a small amount of biofuel.
20. Robotic Vacuum Cleaner
This will keep your floors clean, without having to lift a finger. It stays at its base charging station and does its rounds to keep your floor clean, whenever it's most convenient.
It will clean most kinds of mess and avoid any objects in its way. It's relatively quiet and it may be a new toy for your pets to play with.
If you are wondering if this is the right product for you, have a look at my other article on the pros and cons of a robotic vacuum cleaner.
Conclusion
No matter what you put in your living room, whether it serves a practical purpose or not, is still something that is part of your personality.
Obviously, not every item is going to meet your approval, but I'm hoping that you have found something from this ideas list to be useful.
If that is true, then the article has served its purpose and I hope that you enjoy your new purchase.