Smart Refrigerator Features and Benefits (Are They Worth It?)
These products are starting to appear more frequently in stores. But before you go out and have a salesman try and convince you to buy one, here is more about a smart refrigerator and its features.
After reading this article, you will hopefully make a better-informed decision as to whether it's a product that's worth it. So let's go through the things that make this product worthwhile for us to consider buying one.
I will just mention though, the price for one of these is slightly more on the expensive side. If you aren't in a financial situation to afford one of these products, rather stick to a normal refrigerator for now.
Firstly, let's have a look at what it is, then we will move onto how these refrigerators can make our lives better.
What is a smart refrigerator?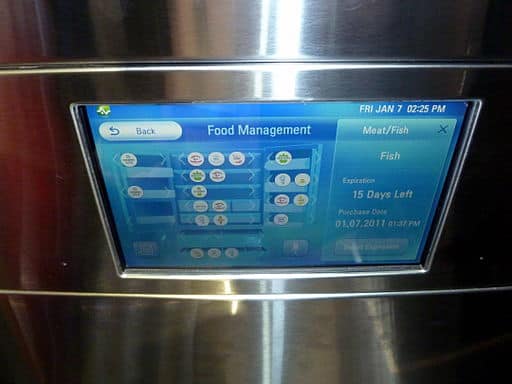 It's a refrigerator, yes, but it comes with more than just that in itself. Firstly, you can expect a large touchscreen built into the door.
It also connects up to your Wi-Fi and the internet. This allows you to access plenty of features with your smartphone or your voice assistants like Amazon Alexa or Google Home.
A smart refrigerator can have computing power similar to a laptop or small computer. So the possibilities of what you can do from the touchscreen are incredibly powerful. So it could be comparable to a small computer with a large screen mounted into your fridge.
Speakers are also mounted inside, but the audio quality is not up to stereo quality standards yet.
List of common smart refrigerator features and benefits
Wi-Fi Connectivity: Connects up to your Wi-Fi network to allow interactive data and integration to other smart devices.
Keep track of expiry dates: Now you can have a view of the inside of your fridge. You can even label them to associate various data elements like expiry dates and reminders.
Shopping list: Easily add items to your shopping list by voice command or from the built-in touchscreen.
See what's inside: Keep track of what you need by being able to view inside your fridge from your smartphone, even when you aren't home.
Browse the internet: A built-in browser allows you to use the fridge just like your table or phone for browsing.
Recipes: Store your recipes or view a video on how to make the item you want.
Whiteboard: With the whiteboard feature, you can keep handwritten notes using the touchscreen that can be easily edited at any time.
Stream music: Play your favorite music on demand from your phone at any time.
Shop online: Shop for your food directly from your fridge. This creates an experience where you are dealing with all your grocery needs all in one place.
Create family schedules: Organise your family schedule on a calendar using the convenient touch screen.
Control other devices: Set up other smart devices with your smart refrigerator so you can control them using a simple voice command.
Smartphone mirroring: Mirror your smartphone's screen onto the refrigerator's display at any time to share media with your family or to enjoy TV shows or other videos.
Voice control: You can control or activate features as you wish by saying it out loud. These smart refrigerators are capable of being a personal assistant too.
Your Ring doorbell can also be connected up to your smart touchscreen refrigerator. You can then see who's at your door and answer it from your display. This is one of the benefits of a video doorbell and connecting it up to it.
It's also now possible to sync up your phone or television to your refrigerators screen to see that same mirror image in real-time.
As you can see, these features can be very useful. The feature that I really think is helpful is the internal cameras that allow you to see if you need more milk or something else when you are at the store.
How does a smart fridge contribute to better health?
A smart refrigerator can help you in a few ways to keep your health in check. Let's go over a few ways it can do this.
Firstly, I think that having a way that you can keep an eye on expired products is great. This way you can make sure that anything that has passed its expiry period, is removed as soon as possible. A good health safety feature in my book.
This helps you avoid having to clean up the extra mess on your refrigerator. Also, a good clean has to be done in this case to avoid contaminants staining itself into the internal plastics.
The other way it can help with your health, is by keeping a closer eye on the nutrient contents of your food.
Knowing what a food item will cost you in calories will be a useful complement to your diet. If you are watching calories or your macros, this will definitely be a quick way to stay on top of it.
Using your recipes with a smart refrigerator
Having your favorite recipes stored in the refrigerator makes for really easy access while you are cooking or baking.
There are several ways you can access recipes.
One way is to enter them manually. A better way is to scan your recipe book recipes with your phone. Simply using a scanning app with your phone's camera creates great convenience for yourself in the long run.
Downloading recipe E-books and displaying them as you need them, is great. You can page through them right on the touchscreen and even have a text to speech app read them out to you.
Having video recipes is the best. I find it to be one of the best abilities for smart refrigerators.
It's amazing when I can be cooking in the kitchen and watch how it gets done as I'm doing it. There's no need a tablet or laptop taking up bench space.
I can even ask Alexa to pause it when I need to catch up with the process being demonstrated for the recipe.
Music and video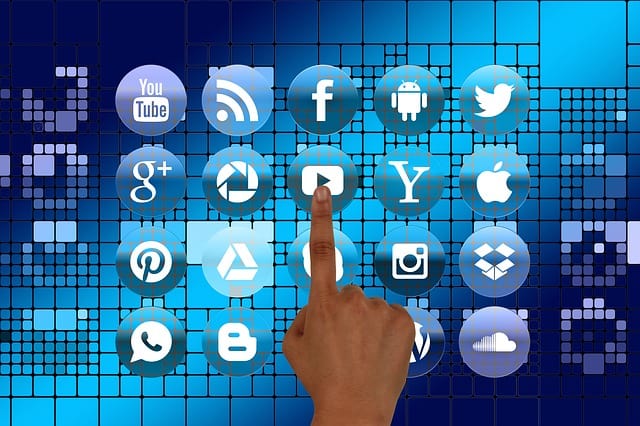 Smart refrigerators do a very nice job when I want to browse through music I want to play. Sometimes it's not easy asking Alexa the right questions to get to the music I feel like.
On the touchscreen, you can browse through music or do a search to find something to do with music that you forgot the name of.
You could also have your favorite radio station playing in the background, no need for any other devices to take up extra space in your kitchen to deliver the same result.
Having a Netflix film or another kind of video that I find entertaining really helps get me through the boring chores in the kitchen.
There's a lot to be said for having lots of entertainment media at your fingertips on a large screen while you are busy in the kitchen.
In the mornings, having the family at the breakfast bar becomes more entertaining with some entertaining videos to get everybody's day started on a lighter note.
This is one of the benefits that may not be essential for everyone. Depending of course, on the way you access our media already.
Access to information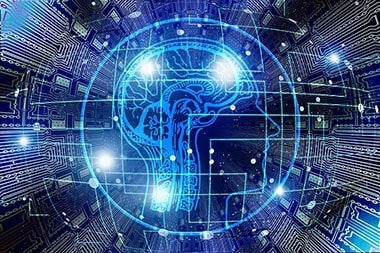 Another benefit is a browser is built into the apps. This is great for searching for anything you need to know right on your refrigerator.
Use maps to find locations or to look up local businesses and see them on the map. It's even easier than using your phone, as the screen is far larger. In this area of information, you will be able to see the open and closing times too.
Having access to information on certain ingredients is handy. Sometimes in a recipe book, a native herb or ingredient has a different name to the commonly known name.
Maybe you need to know how long an ingredient lasts, avoiding keeping it for too long.
How much does a smart refrigerator cost?
As I mentioned at the beginning of the article, these products aren't the cheapest appliance that you can acquire for your kitchen.
You can pay anything from around $2500 to $6000 for a smart refrigerator.
For this specific appliance, I won't be listing any examples. Some of the cheaper models haven't good buyer's feedback. I just wouldn't even mention a model of something that could cost you a few thousand dollars of disappointment.
Conclusion
While smart refrigerators are still a relatively costly appliance, the features and benefits definitely make it desirable.
There more features to have a look at. Especially if you look at the trend each year. The feature list keeps growing in large strides.
It's still a relatively young mainstream product. I'm guessing that in the next few years, prices will decrease and features will slow down.
It may be worth waiting for this item to settle in the market. On the other hand, no one knows how things will turn out.
All I know is, if I had the cash to buy one for each one of my family members, I would most certainly do it.